Introduction
Congratulations with the purchase of the BLAH Board!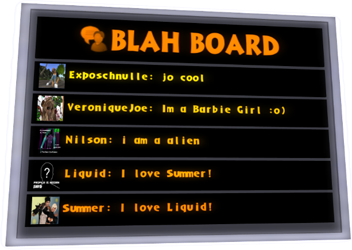 Getting started

The product you received is 'boxed'. Rez the box by dragging it from your inventory onto an empty spot in world.
Left click the box to open it's content and do copy all to inventory. Take care not do this procedure with the actual products, because then you will end up having all scripts inside your inventory and not functioning products.
You will now have a folder in your inventory called: [SHX-BLAH-210] or [SHX-BLAH-200]
Rez the board by dragging it out of the inventory onto an spot in-world.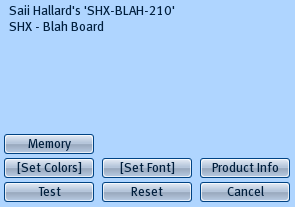 Image 1 - Blah Main Menu